Article:

Research projects for the railway of tomorrow
Pushing the boundaries of what was previously possible, making new discoveries and opening up potential for the future: by supporting selected research projects, Deutsche Bahn produces strategically important innovations and examines how well technological trends work in practice.
Promoting research to reap innovation for the railway: which current technological trends offer real potential to make rail more efficient? How do we turn clever ideas into projects that will ultimately deliver solutions for new business processes or better workflows? By providing targeted support for innovation and research, we give ideas a structure. We test new technology, bring together internal and external researchers, and provide access to funds.
"Research is the way forward and an important basis for developing new customer-friendly offers that we haven't even thought about yet."
Achieving new goals with partners and research institutions
Our research support services can advise you on research ideas as well as concrete research projects. We put Group partners in touch with valuable contacts from industry and institutions. At the same time, we are the interface to external research institutions as well as their point of contact for exciting research projects with Deutsche Bahn. This internal and external expertise, combined with access to official funding programmes, enables us to turn innovative ideas into practical research projects.
How to get from idea to successful project
Have your idea reviewed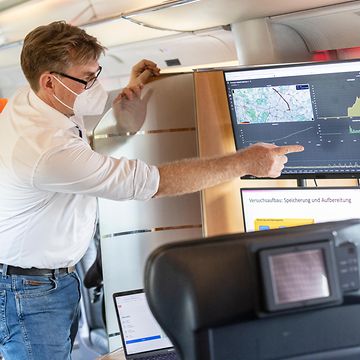 Calls for funding applications start with a competition. We can help you make all the necessary preparations. The process of securing external project partners, creating an outline of your idea, and planning for later stages of the project can help your idea take shape.
Write a good funding application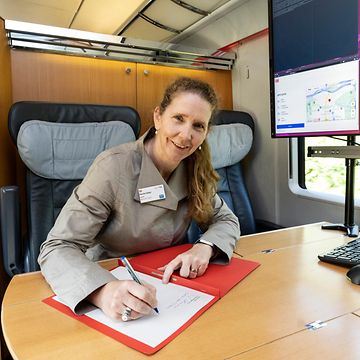 Funding applications are complex and subject to strict formal requirements. With the right advice and expert support, we can help you write a funding application that is likely to succeed. If you wish, we can provide project managers and project management structures to help you along the way.
Successfully implement your project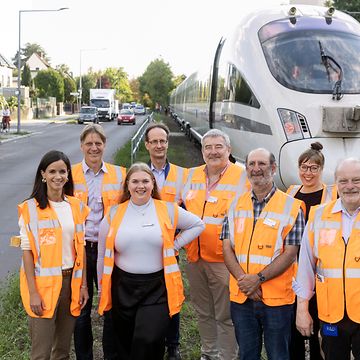 Get your project on the right track with project partners and our experts. The project plan defines the most important project stages, while the consortium agreement and project controlling ensure that the project requirements are kept in mind at all times.
Your idea in practice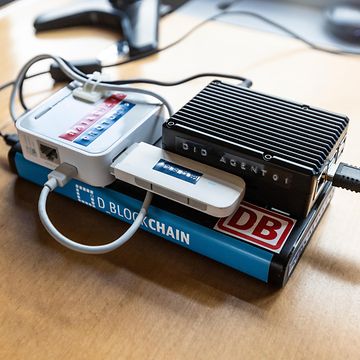 Before the end of the official project period, we discuss the long-term future of your project in the Group – the exploitation phase. Strategy and consulting experts help to ensure that the project provides optimal added value in the company's day-to-day operations following implementation. And finally, the successful formal conclusion of the support project includes a final report and final invoice.
Which projects are eligible?

The ideal project is particularly innovative, unique and a current matter of public interest – for example, on the part of the European Union, the German government or the federal states. The three main requirements are that the project initiators can make a large contribution to the project themselves, an external grant is necessary for implementation and an exploitation plan proves the practical relevance of the project. 
Research project FlexiDug - Flexible, digital systems for rail-based transport
Do you have an innovative idea and would you like to talk to our experts about funding opportunities, project support or a research partnership with Deutsche Bahn? Then get in touch and we will get your idea off the ground together.